microDAC® Measuring systems
microDAC® measuring systems are high-performance systems for non-contact analysis of motion, deformation and strain of any material or component.
The measuring systems work on the basis of a high-precision digital image correlation method (DIC) and use the natural structure of the object surface to determine the smallest local displacements and strains. Sample preparation is only required for transparent and glossy materials.
The microDAC® measuring systems have a wide range of applications in science and engineering and are used by many companies, research institutions and universities for material testing, product development and reliability analysis.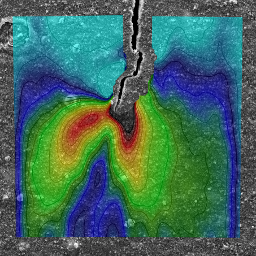 microDAC® measuring systems are modular high-performance systems for 2D analysis of motion, deformation and strain on the basis of image correlation (DIC). They are characterized by a high degree of flexibility of the optical design and enable comfortable, time-effective image evaluation.
More »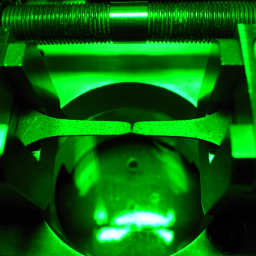 microDAC® strain is a DIN EN ISO 9513 certified video extensometer for tensile/compressive tests that simultaneously measures longitudinal and transverse strains contactlessly and with high accuracy directly on the specimen surface (without additional markings).
More »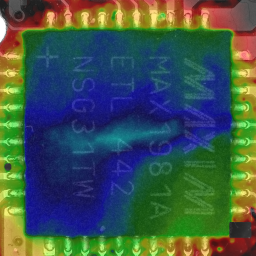 As an additional feature for the thermal out-of-plane measuring system MicroProf® TL, microDAC® TL can also be used to investigate in-plane displacement fields from individual electrical components to complete assemblies.
More »